Partnership Grants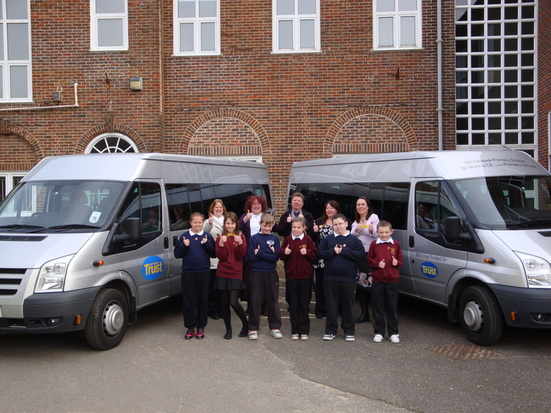 Moulsecoomb Primary (part funded) and Whitehawk & St Marks Primary (pooled funding)

for purchase of school minibuses - East Brighton Trust Impact Grants Programme.
Sometimes, applying for a grant can be complex and time consuming. So, we've done our best to make the process as easy as we can.
Partnership Grant

Amount

£5,000 per year for up to 3 years (i.e. a total of up to £15,000 over 3 years)

Frequency

The Board does not anticipate making running a Partnership Grant Programme in 2011/12 financial year.


Purpose

To help cover the "core costs" (i.e. rent, salary etc) of a new or existing project, scheme or initiative.

Eligibility to apply

Applications only from those not already in receipt of a Partnership Grant.

Only available to active not for profit organisations such as community / voluntary groups, charities, community interests companies, companies limited by guarantee etc.

Not available to profit-making or statutory organisations.
In 2010/11 we awarded £26,500 as part of our 3-year Partnership Grants programme. Six key-anchor organisations in East Brighton have benefitted:
£

Funding

Recipient

Run

Feedback
Button

5000
year 1
The Environmental project
Hove YMCA
5000
year 1
WASP
Impact Initiative

5000
year 1
Afterschool & Holiday Club
Moulsecoomb Neighbourhood Trust

1500
year 1
East Brighton Community Football
5000
year 2
The Bridge
5000
year 2
The Whitehawk Inn
At this point in 2011/12 we have awarded £16,500 as part of our 3-year Partnership Grants programme.
£

Funding

Recipient

Run By

Feedback
Button

5000
year 2
The Environmental project
Hove YMCA

1500
year 2
East Brighton Community Football
5000
year 3
The Bridge

5000
year 3
The Whitehawk Inn