Moulsecoomb Primary School
East Brighton Trust are supporting the school with £10,000 per year for 3 years to pay for things like the breakfast club, after school club and day trips.
Each class was assigned a proportion of the grant to make sure the money was well distributed across the whole school and the individual classes could then choose how best to spend their share of the funds.
Some of the things funded have included: residential trips, heritage activities, samba band sessions, theatre trips, bus tickets for day trips, a sewing project, stone age workshops, toddler group & nursery "Rhyme and Shine" group.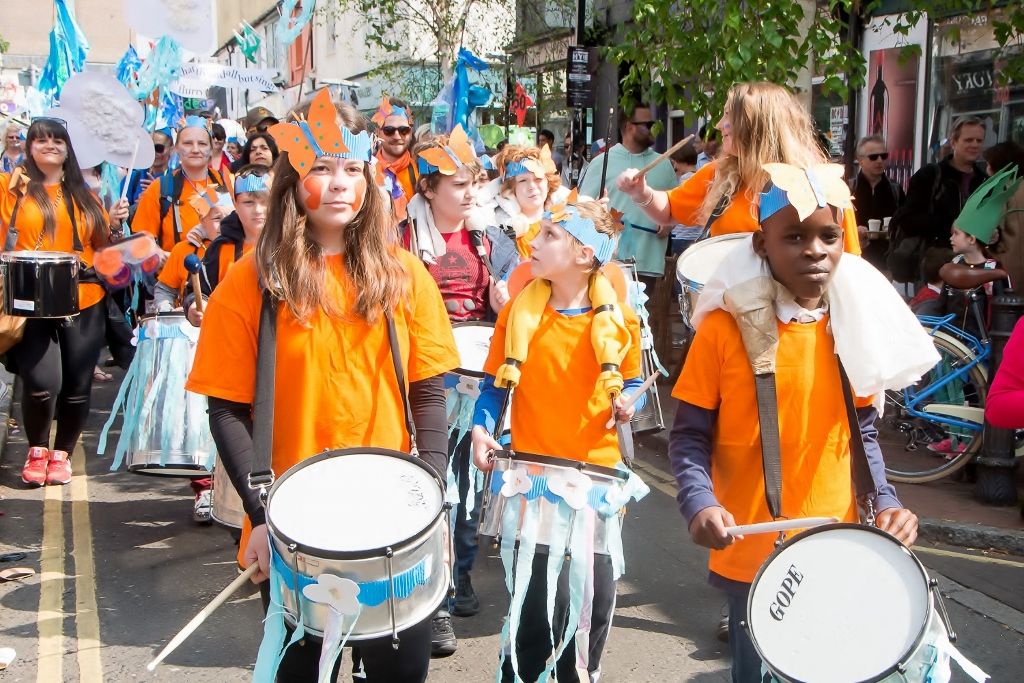 St Mark's Primary School at the bottom of Manor Hill used the first installment of their Enrichment Grant to pay for child-sized outdoor gym equipment for pupils at the school. Not only does the equipment allow the children to get outside in the fresh air to play and take exercise but it also has an impact inside the classroom in the form of improved motor skills.