Moulsecoomb Primary School
East Brighton Trust are supporting the school with £10,000 per year for 3 years to pay for things like the breakfast club, after school club and day trips.
Each class was assigned a proportion of the grant to make sure the money was well distributed across the whole school and the individual classes could then choose how best to spend their share of the funds.
Some of the things funded have included: residential trips, heritage activities, samba band sessions, theatre trips, residetial trips, bus tickets for day trips, a sewing project, stone age workshops, toddler group & the nursery "Rhyme and Shine" group.
Trips have included Blacklands Farm activity centre, Drusillas Park, Spring Barn Farm, Legoland, London museums and theatre, Washbrook Farm, Fishbourne Roman Palace the British Airways i360 and Brighton seafront.
In May 2019 we were thrilled to be invited to the opening of the new library at Moulsecoomb Primary School which includes a secret treehouse reading area. You can see pictures of the library below as well as some of the other events at the school which we have helped fund.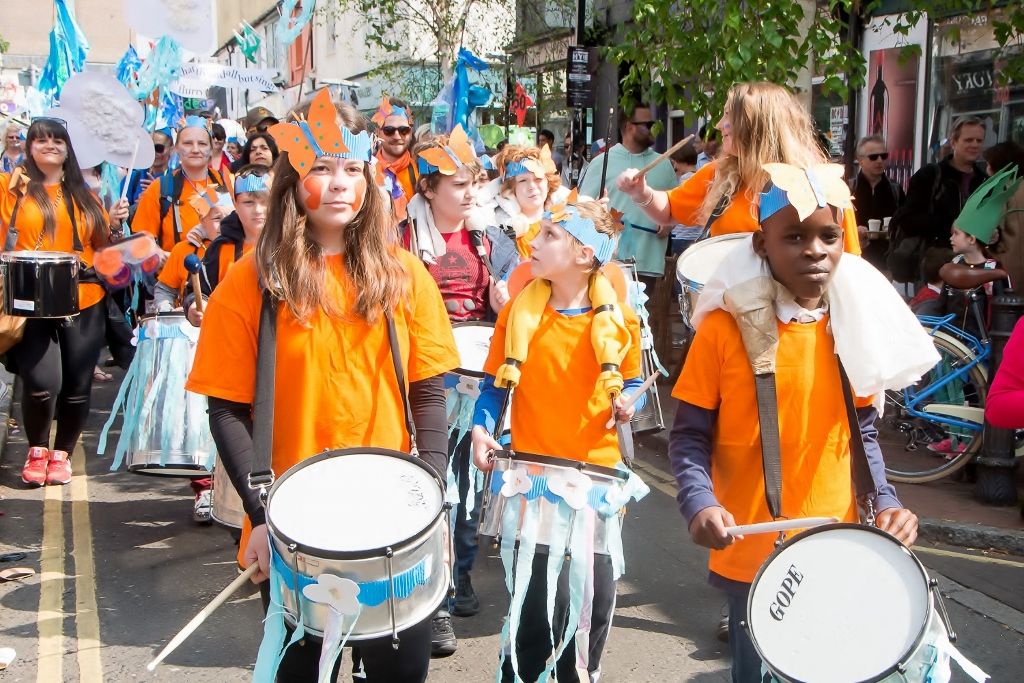 "I just wanted to write to say a massive thank you from all of us here at Moulsecoomb Primary School; the enrichment grant you have given us over the past three years has allowed us to give countless experiences to our children that we would have otherwise been unable to. These have included theatre trips, outdoor learning experiences, sporting events and participation, musical activities and rich residentials. The money has also allowed us to contribute to a purposeful local community and to link with brilliant projects such as The Bevy and the Forest Garden Project. We have also been able to fund opportunities with the local Universities and businesses across Brighton and Hove.
I look forward to being able to work together in the future and to continue to give our children better lives."
Moulsecoomb Primary School Headteacher Adam Sutton
St Mark's Primary School at the bottom of Manor Hill used the first installment of their Enrichment Grant to pay for child-sized outdoor gym equipment for pupils at the school. Not only does the equipment allow the children to get outside in the fresh air to play and take exercise but it also has an impact inside the classroom in the form of improved motor skills.